Marissa Grace takes the stage at Del Mar Fair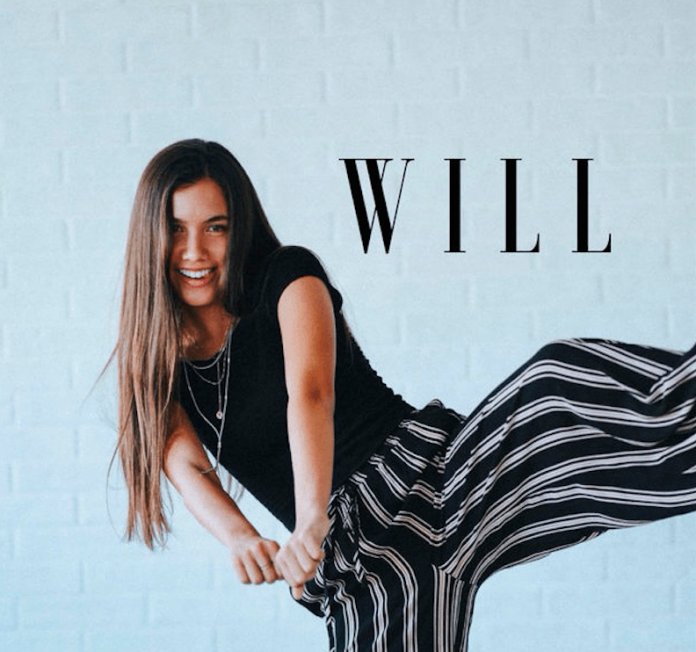 Neil Sedaka, Smokey Robinson and Dionne Warwick are set to play this year's San Diego County Fair, which first opened in 1936, when Sedaka was a mere 3-years old. None of them, of course, had the foggiest as to what the American entertainment realm held for them. Life was big and scary, and for all they knew, their talents were hidden in everything from landscape architecture to shoe sales.
History, of course, had other ideas — ideas that one La Mesa native has already embraced out of hand. At 16, she's just worked her fourth consecutive fair; she'll sing the National Anthem this Friday, June 7, as the Padres take on the Washington Nationals at Petco; she and her band have already played Cleveland's Rock & Roll Hall of Fame; she's been a Spotify featured artist and participated in a Nickelodeon national campaign on teen self-esteem; and she's let her disarmingly charitable spirit fuel everything from her music to her off-the-charts grade point average.
For the sake of their illustrious careers, the other three simply must reach out and see how it's done.
Singer/songwriter Marissa Grace, after all, had an impression to impart on Friday, May 31. That's when her band was set to take the fair's Ballast Point Paddock Stage, their music infused with layer after layer of blues, rock, jazz and whatever else came to mind. Grace, whose mother and father are musicians, has described her music as "open" and "diverse" amid its themes, which include items like teen body image and hope for the future — but she agrees that positive story interpretation, apart from musical style, is its key.
"I look at everything I go through," she explains, "and I try to get a perspective. I see how I dealt with [a life situation] and how other people are dealing with it and that everyone has a chance to have a clean slate and rid themselves of all the [adversity] that comes their way."
Witness, for example, the inspiration behind "Journey," a single from the LP "Will," released last fall and titled after Grace's grandfather.
"Let the current take you anywhere it wants to," Grace lilts, "The journey of your life, it all begins tonight."
The alto and soprano are languid and free, their heavy vibrato fueling the promise of happier times regardless of the obstacle.
Similarly, her lyrics frame life's disappointments as divots in an otherwise smooth road, one that ends without fear of reprisal.
"My boy, my boy, my boy," she quietly scolds in the eponymous single, "don't love me like he promised. My boy, my boy, my boy, he ain't a man; he sure as hell ain't honest."
Such depth of perspective for one so young; such lifelong command of everything from guitar to piano to ukulele to the upright bass; such relentless vocal control along the order of Wildomar native Tori Kelly, to whom she's typically compared. The difference is that Kelly has ten years on Grace, which only means the latter has processed her emotional spectrum as efficiently as only a true artist knows how.
This excellence has transferred to the classrooms (and the soccer field) at San Diego's Academy of Our Lady of Peace, where Grace will be a junior this fall. Her GPA is just shy of 1 million, or that's what it seems like, owing, the experts say, to her music as an extracurricular passion.
"The arts are essential," a recent Americans for the Arts bulletin says. "They teach students innumerable lessons — practice makes perfect, small differences can have large effects, collaboration leads to creativity. The arts also teach children that there are several paths to take when approaching problems and that all problems can have more than one solution."
So it is with Grace, whose involvement in multiple clubs includes mentorship of younger girls and easing their transitions from the elementary-school environment.
"I just love it when I can help someone else out," she said, "and that's why I'm involved with these clubs." Her charity extends beyond school; she's donated her time to the Ronald McDonald House of Charities and is involved with organizations that involve music therapy.
Grace agrees that It's all about giving, a trait she clearly has down to a science. While music is her call to action, she applies its lessons to every aspect at hand as she creates an ideal young world. She may have been in the best of company at the 2019 county fair, but the reverse is certainly true for many years and locales to come.